WELCOME TO ETTA
ETTA provides programs and services that enable people with disabilities to live fully enriched, independent and active lives.
ETTA News and Events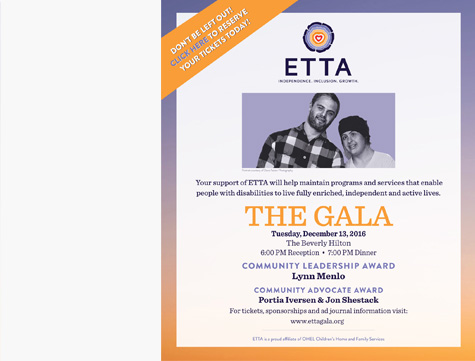 On Sale Now
The Gala
Tuesday, December 13th, 2016
Honorees
Lynn Menlo
COMMUNITY LEADERSHIP AWARD
Jon Shestack & Portia Iversen
COMMUNITY ADVOCATE AWARD
Details and tickets at ettagala.org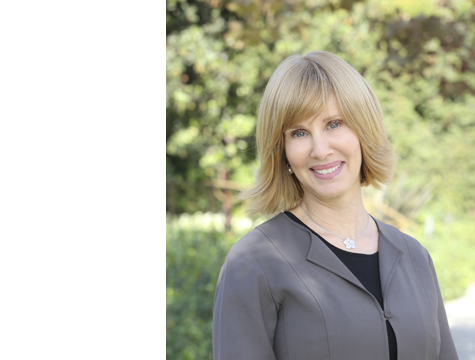 Lynn Menlo
COMMUNITY LEADERSHIP AWARD
Lynn Menlo is a very special person whose whole life has been about helping those in need. In the Menlo household, ETTA is a cause that involves not only Lynn and her husband Frank, but their children and extended family as well; from Lynn's son, Dr. Sam Ross, to their son-in-law, Avi Heyman, to their sons, Simcha and Gavriel, the Menlo family tradition of community volunteerism is strong and vibrant. Lynn is an invaluable part of the ETTA family. With tremendous gratitude, ETTA awards Lynn Menlo the Community Leadership Award.
Jon Shestack & Portia Iversen
COMMUNITY ADVOCATE AWARD
It is with great pleasure that ETTA presents Portia Iversen and Jon Shestack with the Community Advocate Award. In 1995 when their son Dov was diagnosed with autism, Portia and Jon noticed that people thought autism was rare. They put their careers aside and started the Cure Autism Now foundation which merged with Autism Speaks to become the largest Autism foundation in the world. Today Dov is a participant in the ETTA Adult Day Program.
Portia and Jon are true pioneers in creating the field of autism research. Their years of hard work and determination have brought hope and a sense of community to families throughout the world.\