ETTA is honored to partner with a wide range of prestigious organizations and foundations that place their trust in us to create and administer innovative programs and services.
These partnerships, many of which are unlike any other programs in Southern California, allow ETTA to fulfill its mission of independence, inclusion and growth for the clients we serve.
---
The Jewish Federation of Greater Los Angeles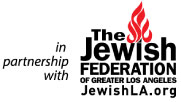 The Jewish Federation of Greater Los Angeles is a steadfast partner of ETTA.  The Federation supports many of our programs and services, while collaborating with us to create new and innovative initiatives to meet the needs of an increasing number of individuals who benefit from our programs and services.
www.jewishla.org
---
Jewish Funders Network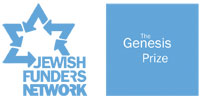 A matching grant initiative in honor of 2016 Genesis Prize Laureate Itzhak Perlman.  JFN brings Jewish philanthropists together to support the inclusion of people with disabilities in Jewish life.  This award is fitting as ETTA's mission and core values have always been based on inclusion.
---
Los Angeles Jewish Teen Initiative (LAJTI)

A joint initiative of the Jim Joseph Foundation, the Jewish Community Foundation, and the Jewish Federation will provide two year funding through this collaborative initiative for ETTA's Learning to Lead program.  ETTA offers year round events that bring together Jewish high school teens with special needs youth and teaches a model for selfless service and effective leadership.
---
Pierce College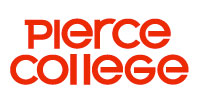 Pierce College, located in Woodland Hills, has 23,000 students and is partnering with ETTA to create two new educational tracks.  One is to provide vocational training for individuals with disabilities and the other is to create a certification program to provide graduates the credentials needed to become a Job Coach. The two tracks will create parallel opportunities that will leverage the opportunities of both.
---
City of Beverly Hills
The City is providing support for Transitions, an ETTA program that helps individuals with special needs and their families achieve a healthy and fulfilling transition to adulthood.
www.beverlyhills.org
---
Slingshot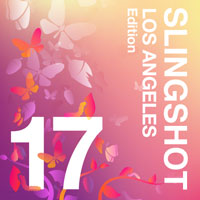 The Slingshot Guide's annual compilation of the most inspiring organizations, projects, and programs in the North American Jewish community, recognized ETTA as one of the most innovative Jewish organizations in Los Angeles. Inclusion in the Slingshot Guide has the potential to open doors to new funding opportunities.
www.slingshotfund.org
---
Looking Beyond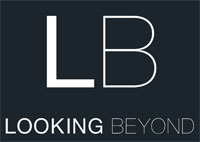 Looking Beyond, a group of dedicated and devoted local Iranian-American philanthropists, has renewed their commitment to ETTA with a focus on our Adult Day program. This ongoing support enables dozens of clients to thrive with daily, meaningful activities in the community.
www.lookingbeyondla.com
---
Don & Lorraine Freeberg Foundation
The Foundation funded a new van that will enhance opportunities for inclusion and independence for ETTA Day Program clients.
---
Autism Speaks

This premier organization provided scholarships that enabled a number of ETTA participants to attend Summer@ETTA and benefit from the program.
www.autismspeaks.org