Cathy Gott appointed to Commission on Disabilities
---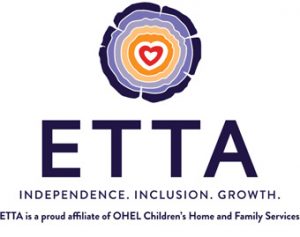 ETTA'S CATHY GOTT APPOINTED TO THE
LOS ANGELES COUNTY COMMISSION ON DISABILITIES
FOR IMMEDIATE RELEASE: March 28, 2017
Cathy Gott, senior advisor for government relations for ETTA, has been appointed to the Los Angeles County Commission on Disabilities. ETTA is the largest provider of housing and social services to adults with disabilities in the greater Jewish community.
Through ETTA's "Transitions" program, Cathy developed a program that provides guidance and support for families who have loved ones "aging out" of school-aged services. Her ETTA work also includes advising public officials on policies and procedures to best serve the special needs community. As a Los Angeles County Commissioner, her responsibilities will be to work directly with the Board of Supervisors to positively impact the unique needs of people with disabilities.
"Cathy is a tremendous asset to ETTA as she helps families understand and navigate the system so their loved ones with special needs live fully inclusive and enriched lives," Dr. Michael Held, ETTA executive director said. "Inclusion is our mission and Cathy's expertise plays an important role in achieving that objective."
In addition to her role at ETTA, Cathy founded Education Spectrum, a center-based program based in Altadena, and Danny's Farm, a petting farm serving the special needs community and employing adults with developmental disabilities. Danny's Farm is named for her son who was diagnosed with autism in 1995.
A graduate of Beverly Hills High School, Cathy attended Illinois State University and holds a Master's Degree in Public Administration from the University of San Francisco.
Founded in 1993, ETTA's programs and services include: residential housing, job and life skills services, case management, supported employment training and placement, adult day programs, social and recreational programming, educational services, Transitions and social services. ETTA serves clients throughout the greater Southern California region.
ETTA is a proud affiliate of OHEL Children's Home and Family Services.
CONTACT: Harvey Farr (310) 470-3644